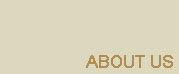 Mastercraft International is a design, development and supply chain company of portable lighting, lamp shade and furniture set with home decor accessories.

We offer a diverse selection of design styles and materials including ceramic, polyresin, metal, glass, acrylic and wood.

Mastercraft specializes in offering custom lighting programs to meet all of our clients need.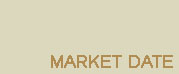 High Point Market, U.S.A.
Spring: 14-18 April 2018
Fall: 13-17 October 2018


Spring: 6-10 April 2019
Fall: 19-23 October 2019


Spring: 25-29 April 2020
Fall: 17-21 October 2020


Spring: 17-21 April 2021
Fall: 16-20 October 2021


Showroom: The Profit Center, 110 West Commerce, High Point.

Home Lighting

Style No.: TWC007523
Height:27.5 inch
---
Home Accessoires

Style No.: QXW006923
Dimensions: 8 x 10 inch

Style No.: JXW006924
Dimensions: 5 x 5.5 x 4 inch
---
Shade

Style No.: SXN006801
Size: 13 x 13 x 9 inch
---
Accent Furniture

Style No.: DVM005590
Height: 17.75 x 24 inch